The Clare Foundation is funding and hosting two indoor, climbing challenge events for charities in Buckinghamshire at Climb Quest, Milton Keynes this summer. It's great timing, with in-person fundraising events and challenge events making a strong comeback after Covid. We are well known for our grant-making, but this new challenge event offer will help local charities to diversify their income streams. Challenge event fundraisers give charities the chance to engage with individual donors and corporate partners to create a team who will raise funds for their chosen charity in sponsorship.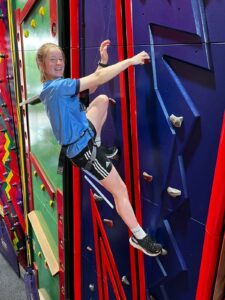 Why Climb Quest and the Ben Nevis climbing challenge?
After hosting a fantastic business and charity networking event at Climb Quest in March 2023, we were keen to work with them again. Climb Quest was opened by businessman Chris Walthew, just before the pandemic, and the Centre offers team building and fundraising events/packages to not for profits, with private hire of the Centre for various challenge events.
We recognised that small charities might not have the funds, time, capacity, or the ability to recruit 36 potential climbers, and to arrange private use of the facilities for their own bespoke climbing fundraiser…so we thought we could arrange something for local organisations to take part in.
We invited the charities in our network to enter a charity team in one of our two Climb Quest Charity Climbing Challenge Fundraisers this summer. We encouraged the charities to commit to raising a minimum of £1,000 in sponsorship, and have a prize of £1,000 available to the charity team who raise the most in sponsorship by the time of the climb.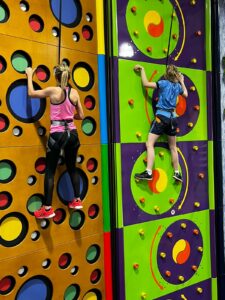 What is involved?
The Ben Nevis challenge works well for six teams of six people. Within an hour, each team needs to climb 168 walls (28 walls per person) which is the equivalent of the height of Ben Nevis (1,344m). Climbers don't need to be of equal ability, if one climber is particularly strong (& fast) they may climb more than 28 walls during the challenge, and another climber may opt to climb less.
Our first event – 26 June 2023
Five teams representing the following registered charities took part in the Ben Nevis Challenge on 26th June, with climbers ranging in age from 11 years up to 50+ years.
The teams taking part were:
The five teams had collectively raised over £5,750 in sponsorship by the start of the challenge, with the Red Balloon team taking the prize for most sponsorship raised! The Horizon Sports Club team, made up of representatives from Wycombe Wanderers ladies footballers completed the challenge in the fastest time.
There was a great sense of camaraderie and celebration, with every climber's efforts recognised. We look forward to the next Climb Quest event in early September!