We were very pleased that our Trustee, Sir David Lidington, was able to be a guest speaker at one of our CEO Lunch Forums. The event was well attended by CEOs and charity leaders in Buckinghamshire with the chance to network over lunch. David spoke about the highlights of his long and illustrious career as an MP and shared his seven tips for successful leadership.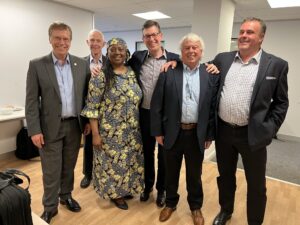 Martin Gallagher, CEO, The Clare Foundation
'With a career spanning 35 years in politics, David, has a wealth of experience, knowledge and insight that we were privileged to hear and learn about. A long time trustee of the Clare Foundation, he has been extremely supportive of the charity sector in Buckinghamshire and the opportunity to lunch and learn was greatly enjoyed by those who attended. Anecdotal stories of his life in politics were fascinating and interesting!'
Madeleine Harding, Chair of Trustees, The Tony and Shelagh Williams
Charitable Foundation
'This is just a quick note to say thank you very much for inviting me to join you on Tuesday. Sir David's talk was fascinating and it was also very helpful to me to catch up with a few other people in the room. Well done for all you do in bringing people together – it's such a force for good.'
Thank you and Farewell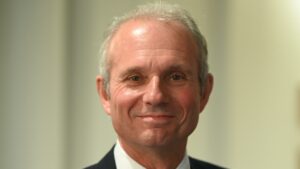 After almost eight years, Sir David Lidington stepped down as a Trustee at our last Board meeting. David has been a loyal supporter of The Clare Foundation and we thank him for his many years of service and wish him well for the future.