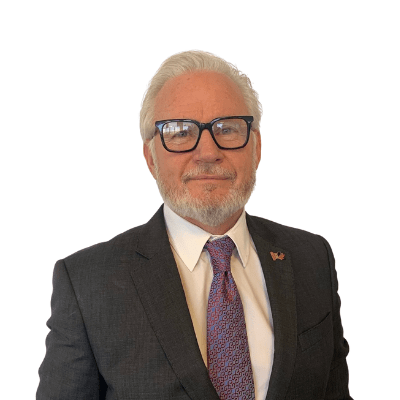 Martin Gallagher, has been CEO with The Clare Foundation since February 2015, he has significant experience, leadership and knowledge heading up national rugby unions and coaching high performance teams across the globe, running a business in Africa and leading charities in the UK. His expertise is in converting strategy to operational success, building creative stakeholder relationships that provides innovation and reciprocity to build long-term sustainability.
On a personal level, both an altruist and autodidactic, he believes profoundly in the 'servant leadership theory' and cites the ability to build personal relationships with people to provide meaningful engagement. An aged athlete, he is fiercely competitive in rugby and tennis. He has a passion for wine (he studied for his sommelier exams), travelling, rock music and family.
Helen is Head of Charity Services and is responsible for Happiness Programmes. She supports Buckinghamshire based charities to deliver projects aimed at improving quality of life, promoting employment and economic stability, and improving individuals' overall health and wellbeing. She has over fifteen years' third sector management and service delivery experience; having previously worked for several national charities with responsibility for UK-wide awareness and education programmes. 
Helen is a local girl, having been born and raised in Buckinghamshire, she returned to the county after university to raise her own family. She now lives in a village in the Vale of Aylesbury with her husband and youngest child. In her spare time, she enjoys countryside walks, making use of her National Trust membership, good food and theatre. Helen volunteers for FoodCycle at their Aylesbury project.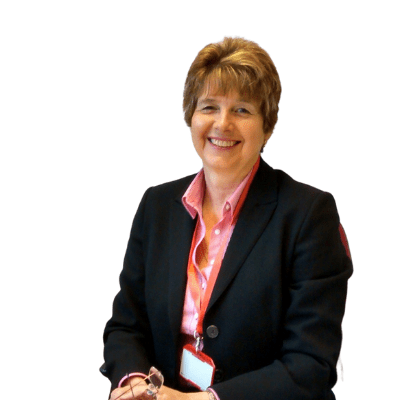 Mary grew up in the Midlands and moved to London where she qualified as a Chartered Accountant. Having gained her qualification, Mary moved in to the commercial sector and worked in retail and telecoms marketing for various companies including Avon Cosmetics, Virgin Records and Optimal Monitoring developing her finance knowledge and business expertise. Mary moved into the charity sector in 2012 and gained her experience at Thames Valley and Chiltern Air Ambulance as Head of Finance and continues to support the charity as a volunteer.
She joined the The Clare Foundation in April 2014 and enjoys working with a local charity and helping this innovative organisation to provide a valuable service to the community. Having lived in the High Wycombe area for over 20 years, she enjoys walking in the Chilterns and taking part in other local activities with her family.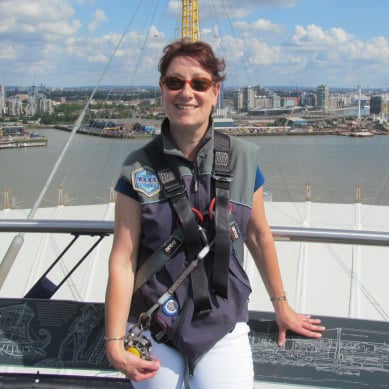 Evelyn joined The Clare Foundation as Charity Services Manager in July 2021 and is responsible for organising events and looking after our social media and website. She has also been TCF's bookkeeper since April 2014. She is never happier than when she is wearing several hats, and this is true outside of work too.
Passionate about volunteering, Evelyn has been part of a local animal rescue charity for many years and also helps a national charity and a local amateur dramatic group. She has recently become a 'Womble' and helps with food drives for a local food bank. When time allows, she enjoys days out with family and friends and trips to the theatre and cinema.