Providing specialist support to charities by linking you with accredited advisors
At The Clare Foundation it has been a long-standing and ongoing objective to support charities with quality advice, through experience, expertise and skills not readily available to them. We are pleased to be able to offer a specialist team of advisors who are here to help and provide support across a number of areas including, funding, mentoring, marketing, leadership and much more.
What is the purpose of the CHAT programme?
To link charities with pro-bono advisors who are happy to volunteer their time
To help charities make meaningful links with experts that help build reciprocity and a better Buckinghamshire society
To help charities to acquire the knowledge needed to enable them to be more effective, efficient and sustainable
How the CHAT programme works…
Following a charity need for support a verified advisor is matched
The advisor is provided with all the information needed to prepare for your introductory call
You and your advisor agree the support to be provided
Your advisor will provide up to 4 hours' pro-bono support a month
You will also receive invitations to our networking events and seminars. If you do not want to be on our mailing list, please let us know
If you would like to continue receiving support after the pro bono time agreed, you can continue working with the advisor outside of The Clare Foundation at an agreed rate with your advisor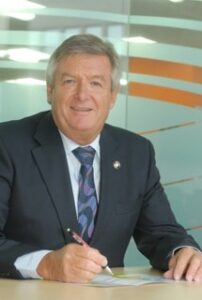 BA(Hons), MA. MRTPI. MBIM
Former Chief Executive of Buckinghamshire County Council
Chairman of the Buckinghamshire and Milton Keynes Natural Environment Partnership
Trustee of The Clare Foundation.
Management Consultant specialising in public sector organisation, and health and social care
Skills and experience.
Leadership, strategy development, community engagement, accessing public sector, environmental issues, health and social care issues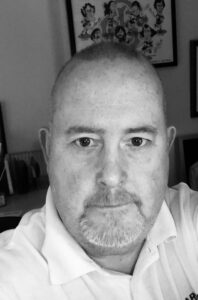 Health, Safety, Security, Fleet and Ergonomics Specialists
Andy is the CEO of Cardinus Risk Management, a global online and onsite health, safety, security, fleet and ergonomics specialists. He is also Immediate Past President of the International Institute for Risk and Safety Management (IIRSM), a registered charity, and is a partner in THB Partners LLP, a global insurance business. He has operated at plc board level as well as being the founder of 3 insurance start ups all of which have been successfully sold to major groups.
Andy has been involved in various charities over many years and is an active supporter for Chance to Shine, the grass roots cricket charity.
He is married with 3 grown up children, plays bad golf, is a rugby and cricket fan.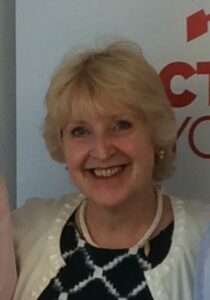 Change Management & Growth Strategies
Jenifer has wide experience gained from working in national and regional charities across the UK for the past 25 years, much of that time at a senior level.
She has been CEO of Action4Youth since 2016 and has overseen a period of rapid and sustained growth. Jenifer is happy to work with your organisation on managing change and developing and implementing growth strategies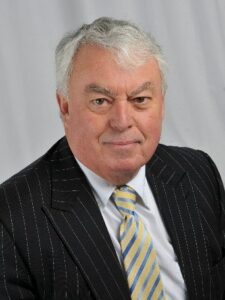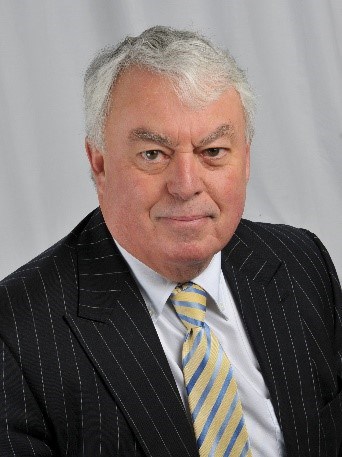 Trustee & Business Leader
Robin Walker is a seasoned and experienced business leader who is applying those skills in his charitable roles in a plural semi-retirement career.
He was appointed Chairman of trustees of Connect : North Korea in June 2017 and joined the Trustee board of Action4Youth Inspiration scheme in September 2017. He also joined the TCF Trustee board in 2019.
Vision work
Develop the vision of organisation so it is in line with objects, aims and outcomes.
Develop the culture of operational team working with trustees to achieve common understanding/communication of vision.
Ensure the focus remains on beneficiaries in creating the vision.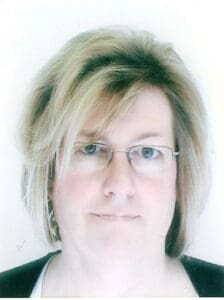 Grant Funding, Trusts, Training & Mentoring Advice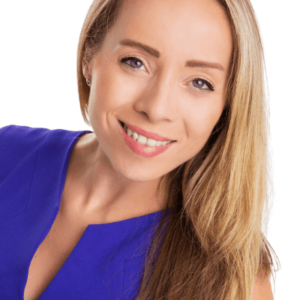 Marketing & Communications Manager
Vicky is the founder of Vicky White Communications, a boutique marketing agency in High Wycombe, Bucks. Vicky has over 10 years' experience working with charities and SMEs to help boost their digital presence and become a lot smarter in their marketing activity.
Vicky delivers workshops and provides training as well as producing marketing strategies and plans for charities. Her team of marketing experts also help charities by managing and leading on marketing campaigns such as; social media management, SEO, advertising, email marketing and content creation.
Vicky enjoys playing competitive netball, is a volunteer for Age UK and is currently learning French.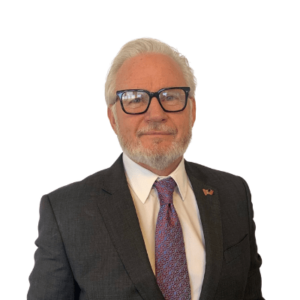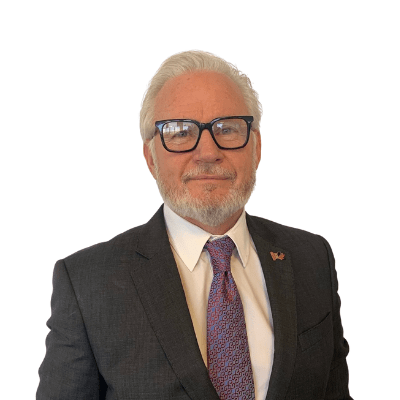 Martin Gallagher, has been CEO with The Clare Foundation since February 2015, he has significant experience, leadership and knowledge heading up national rugby unions and coaching high performance teams across the globe, running a business in Africa and leading charities in the UK. His expertise is in converting strategy to operational success, building creative stakeholder relationships that provides innovation and reciprocity to build long-term sustainability.
On a personal level, both an altruist and autodidactic, he believes profoundly in the 'servant leadership theory' and cites the ability to build personal relationships with people to provide meaningful engagement. An aged athlete, he is fiercely competitive in rugby and tennis. He has a passion for wine (he is studying for his sommelier exams), travelling, rock music and family.
Helen is Head of Charity Services and is responsible for Happiness Programmes. She supports Buckinghamshire based charities to deliver projects aimed at improving quality of life, promoting employment and economic stability, and improving individuals' overall health and wellbeing.  She has over twelve years' third sector management and service delivery experience; having previously worked for several national charities with responsibility for UK-wide awareness and education programmes. Her area of special interest is designing and delivering health and wellbeing interventions.
Helen now lives in a village in the Vale of Aylesbury with her husband and youngest child. In her spare time, she enjoys countryside walks, making use of her National trust membership, good food and theatre. Helen volunteers for Girlguiding UK and supports the running of the local Rainbows unit.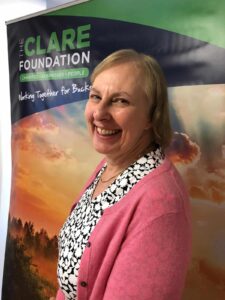 Education, Business Skills and Relationship Development
Rebecca has been a charity Trustee for over 30 years with a charity she helped to found – the Basotho Educational Trust. She is a passionate campaigner for environmental causes and a Governor of the local FE college. Her expertise is in education, business skills and relationship development – she taught business strategy and leadership to senior managers at Henley Business School for many years devising original programmes of development from scratch for a wide range of organisations.  Rebecca holds a Doctorate in Business Administration.
As Director of Business Development at Bucks New University she brought in grants and new business through developing close relationships with local organisations and the NHS. Supported by The Clare Foundation she developed the Retail Academy for the Charitable Sector, a highly successful development programme for managers of charity shops.
Charity Advisor, Executive Coach, Mentor and Mediator
Lynne Gilbert is a highly experienced charity advisor, executive coach, mentor and mediator.
Having forged her career in the corporate world as a management consultant alongside running her own company (South Lodge Consulting Ltd 1990-2015) she combined her commercial activities with supporting the charity sector as a problem solver.
Lynne has a specialist interest in helping charities to develop charity challenges from concept to delivery, putting in place effective comms, strategy and infrastructure to generate a viable income stream as part of an overall fundraising plan. She is a special advisor for challenges at Norwood that annually achieves challenge income of £1 million. She is a successful endurance cyclist and trekker and takes groups all over the world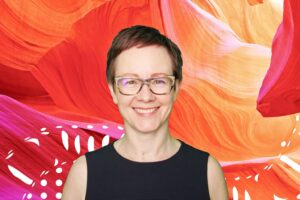 Marketing Director and Board Advisor
If your charity needs re-energising to attract clients, funders, volunteers or service users and you don't know where to start, Emma will help you build the capability to do this.
Emma's launched, rejuvenated and grown brands, services and products and delivered high profile projects in the UK and globally for over 25 years. The launch of the new BMW MINI in 2001 for example. She now works as portfolio marketing director and board advisor to businesses and charities.
Emma's also worked with boards on strategies, change programmes and scenario planning, helping to implement critical projects both large and small, eg London 2012 Olympic and Paralympic Games. In Bucks, she currently works with The Oasis Partnership and The Wycombe Homeless Connection.
Her not-for-profit 'side hustle' Maud & Mum has built a strong and growing following of carers and care organisations, she's also a spokesperson for Carers UK.
Mergers, Governance and Legal Advisor
William Sprigge is a retired lawyer (originally a barrister and latterly a solicitor) and company secretary who worked mostly in-house, first in commercial organisations and then in central government (DTI and subsequently as head of legal in the energy and postal regulators). In retirement he was for four years Chair of High Wycombe & District Citizens Advice Bureau and took a leading role in establishing Citizens Advice Buckinghamshire through a merger with the Aylesbury Vale and Chiltern Bureaux. 
William can chat with you about:
Mergers – the dos and donts, the pluses and minuses, the structure, the documentation, the TUPE requirements, the risks and the hard graft;
Governance, including company and charity formation and returns; and
General issues – what to do if you think you might have a legal problem but are not sure and want to discuss where to turn.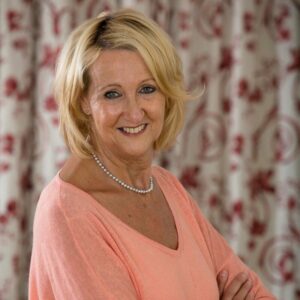 HR, governance, board/operational relationships, communications and engagement, change and performance management
Alexandra is a highly experienced HR executive with extensive leadership and organisational experience. Over a thirty year career she has advised Boards and Senior Directors of large international corporates on HR and people strategy, leadership, culture and has implemented significant transformation programmes.
Following extensive training, Alexandra practiced for 10 years as an Integrative Trauma Therapist in her own private practice in Marlow. She supported clients in their recovery from PTSD and other Trauma- Related issues that effected their mental wellbeing.
Alexandra has been part of the Philanthropic Community since 2016, providing advice and coaching for leaders in the charity and community sectors on topics including leadership development, governance, board/operational effectiveness, communications and engagement, change and performance management.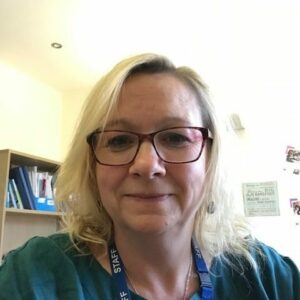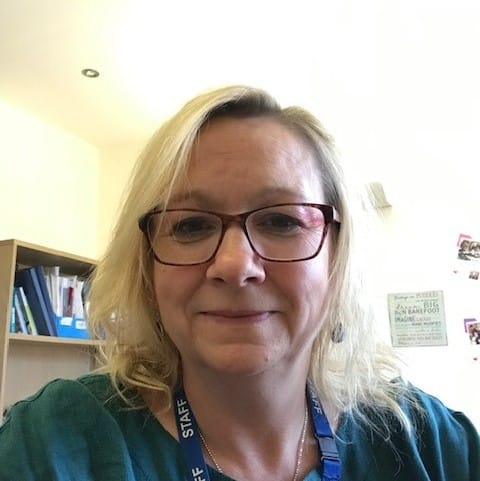 Trustee & CEO of Helen & Douglas House
With a background in the NHS working as a Registered Nurse, Health Visitor, District Nurse and Senior Manager, Clare has been part of the team at Helen & Douglas House since July 2005, previously as Director of Clinical Services and Deputy Chief Executive, she was successfully appointed to the post of Chief Executive Officer of the charity in August 2015. 
Clare has over 28 years of experience working in a managerial capacity and has has extensive experience of managing the challenges faced by charities, such as the day to day running of services, funding short falls, serious incidents and organisational change.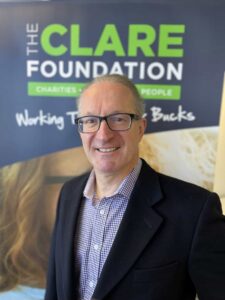 Legal advice, grant applications, procedures before giving grants. Risk Assessments, administration, trusteeship, regulatory and compliance
During his 35 year career, Austen worked mainly in the City of London with large international law firms in commercial law, predominantly in the fields of domestic and international banking and asset finance.
Austen's experience includes acquisition finance, property finance and project finance. He advised borrowers in a variety of industry sectors including the property and insurance sectors. He also has experience in company commercial law, company sales and purchases, mergers and demergers. He advised on non-contentious employment law (employment contracts, staff handbooks and company policies, redundancies and dismissals) and was involved in numerous potential and actual litigious matters and gained litigation experience.
Austen has lived in Beaconsfield since 1995. He is married with a son and two step-sons and many interests including: advanced motorcyclist, private pilot (PPL with FAA Instrument Rating), diving, boating, PT, clay pigeon shooting and reading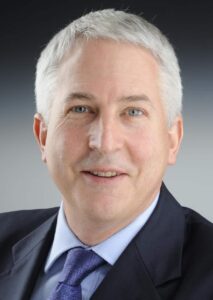 Strategy development, transformation and change management
Jolyon is a board level senior leader and advisor. He is experienced in developing and implementing strategy, defining and deploying effective governance, financial and budget control, managing risk, and building productive relationships with and influencing key stakeholders.
With over 35 years of senior experience from shop floor to board in enterprises ranging from £5m to £30bn turnover, including not-for-profit, Jolyon brings insight to organisations that are experiencing significant growth, change or transformation through applying a deep understanding of the anatomy of successful enterprises.
Jolyon lives in Little Kingshill with his wife, two children, two dogs and two cats. He has many interests including travelling, skiing and mountaineering.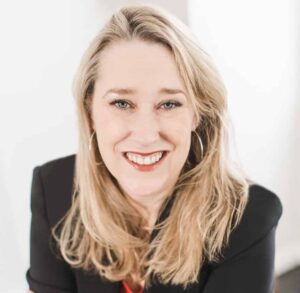 Public Relations, Media Engagement & Partnerships
Ceri-Jane Hackling is the founder and Managing Director of Cerub PR, an award-winning Buckinghamshire based PR and communications agency.
Established in 2003, Cerub PR provides its clients with insight-driven PR and communication solutions which deliver real results that can be measured and evaluated.
With experience across a wide range of industries, the Cerub PR team creates and implements strategic and creative campaigns which help its clients stand out from the competition, manage their profile and engage with their audience.  
Having worked with organisations such as The Clare Foundation and its associated charities, Rays of Sunshine and SANE, Ceri-Jane is able to advise on PR strategy, how to get press coverage for your organisation, and how to implement a social media plan to raise your profile.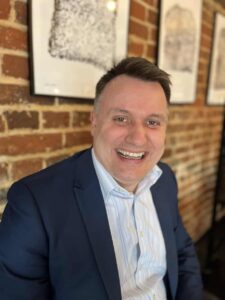 Gavin Henshaw is an experienced lawyer who has specialised in family law matters since 2004. He is head of Lennons' Family Law department.
Gavin returned to Buckinghamshire in 2011, setting up and running a family law team for a local firm, before moving to a top 50 firm in London in 2015.
He re-joined Lennons at the beginning of 2017 to become Head of Family Law. In July 2020, Gavin was appointed as a Director of Lennons.
Gavin is a member of Resolution and is a Collaboratively Trained lawyer. He has Family Law Accreditation (a recognised quality standard for family law practitioners) and is a Higher Rights Advocate, meaning he can represent clients as a solicitor-advocate in the senior civil courts in England and Wales.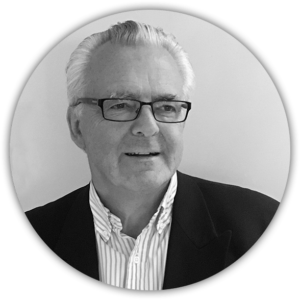 Experienced Strategic Sales and Marketing Specialist
Simon is an experienced sales and marketing strategic consultant. Establishing his own consultancy fifteen years ago he has become a specialist in supporting SME businesses and their teams with long term growth within the hospitality related sector and other affiliated business within this sector.
Experienced in problem solving and in-depth analysis, Simon has also been involved with projects which require complex business plans as part of the NHLF grant process.
Prior to the creation of his consultancy he spent a number of years responsible for corporate fundraising with both Macmillan Cancer Support and Cancer Research UK.